Yesterday afternoon, a man entered a Dollar General on Augusta Road in Greenville, SC and shot a customer in an attempt to rob the store.  The victim, 26-year-old Josh Bryant, came to the store with his mother and was shot once; he died at the scene. The man fled on foot as more than thirty deputies, K-9 units and a helicopter scoured the area. It was speculated that the suspect lived in a neighborhood close by.
During the shooting there were 3 employees and 7-8 shoppers in the store. More than forty people gathered at the store after the shooting and robbery attempt. The suspect is still on the loose.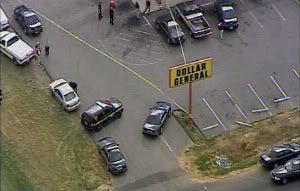 Although the security and response of Dollar General during the incident has not been reported, the crime against this small retailer is a reminder to always be prepared. Small stores can use two-way radios for safety as much as larger retailers. A smaller staff necessitates two-way radios as a safety and business tool because it requires management to make the most of each employee in everything from customer service to emergencies.
If your small retail store does not have a security plan in place, consider the Motorola CLS1110. The CLS1110 is the most popular business two-way radio for retail stores in the U.S. It is small, compact and reliable in a crisis. The CLS1110 helps management communicate with employees and coordinate emergency responses efficiently.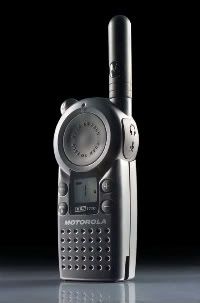 Two-way radios effectively make your employees and customers feel more secure. A security plan with two-way radios will relieve your employees of some of the inevitable stress that comes with crisis situations and allow them to focus on taking action. This will also likely increase productivity on a daily basis.
Also:
-The CLS1110 is best accompanied by a headset.
-Now is a great time to purchase the CLS1110 for your retail store because of the Motorola rebate which lasts until June 30.